I was commissioned by Thorpe Primary School to create a permanent art piece that would be inspired by Michael Rosen's "Reading Revolution" campaign providing an inspirational experience on reading and stories as part of their 2015 aim to 'raise the profile of reading' within their school community.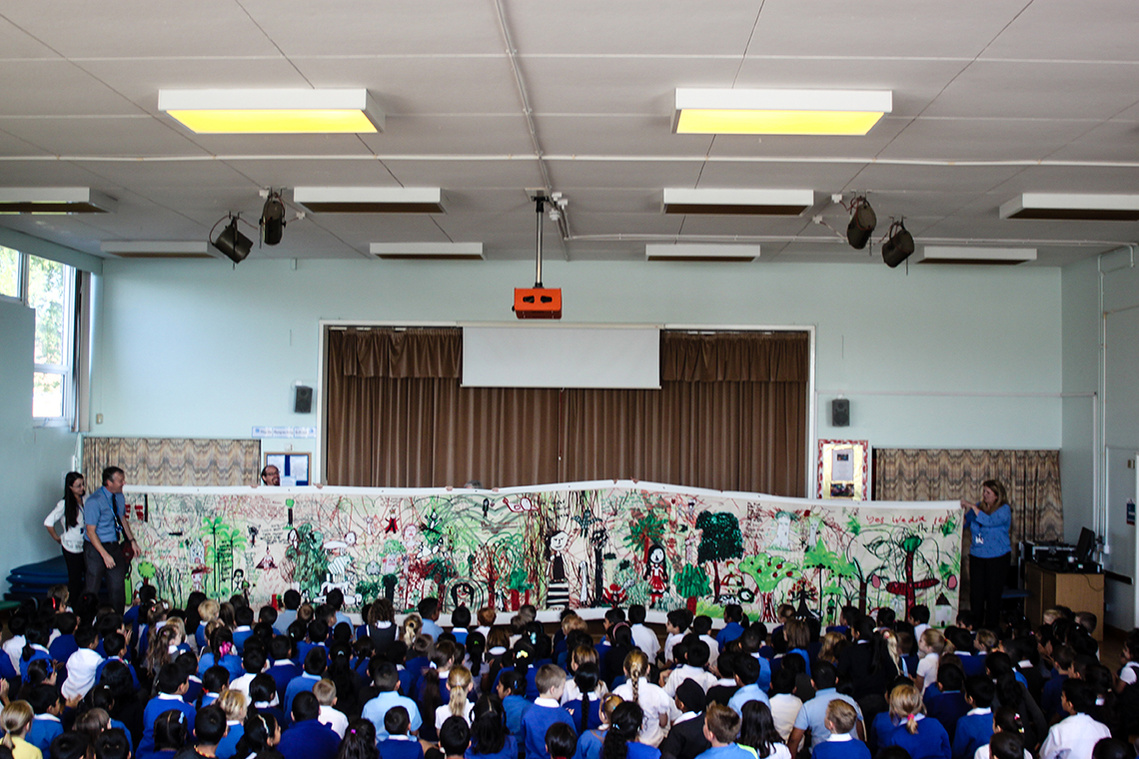 I delivered 1 hour sessions with each year group of 60 pupils, making this a collaboration piece with 480 pupils. All their pupils, from Nursery to Year 6, were involved in this process.
We looked at traditional characters in stories and the setting of a forest.
During the session we created 160 metres of drawings and stories on rolls of paper.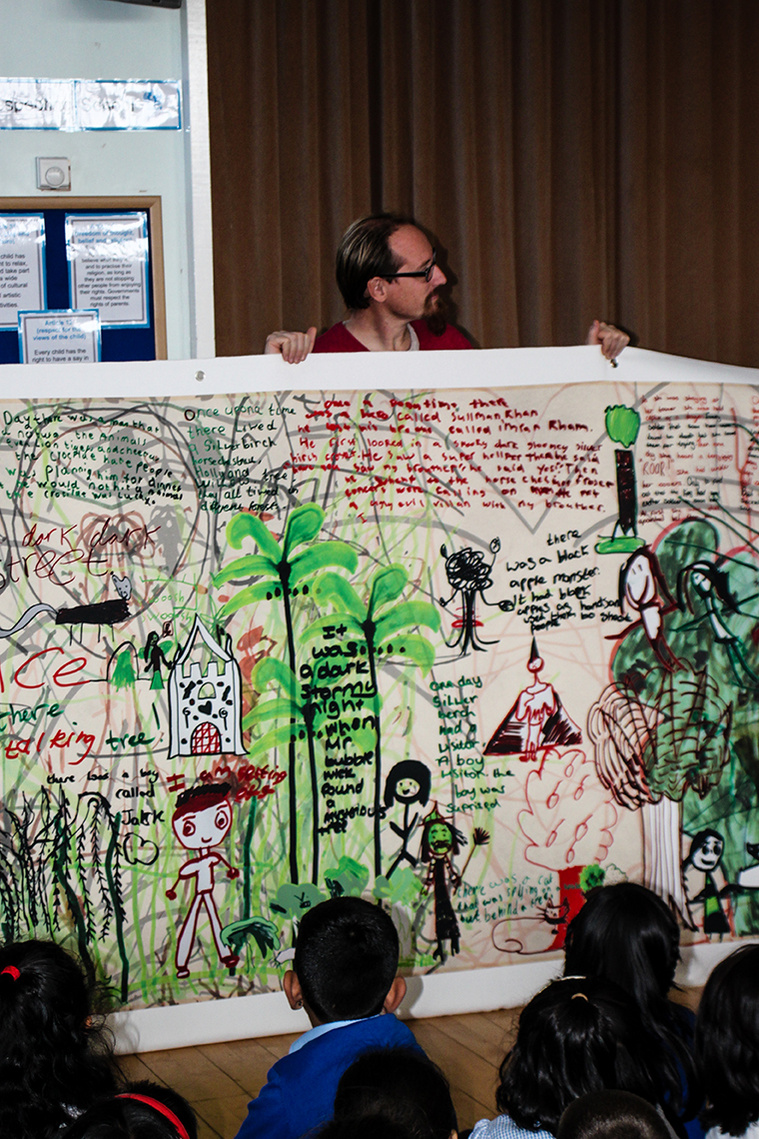 The final artwork was printed in Manchester by a specialist fabric company. It was printed onto canvas designed for yacht upholstery, making it weather-proof and resilient. It measures 9 metres by 1.62 metres. The artwork now hangs in the schools courtyard for all the staff, parents and pupils to enjoy.

You can read a much fuller version of the project here on my blog.